N E T V E R K RETURNS WITH A NEW PODCAST FOR THE...
Our co-founder Bram E. Gieben alias texturemusick starts a new podcast for The Skinny magazine, exploring the world of netaudio: The NETVERK column ran on The Skinny site for several months as a link-blog, posting and embedding new music from the world of netaudio – we shared tracks from the finest internet-based (netlabels) around, and scoured Soundcloud, Bandcamp and the wilder outlands of the...
7 tags
BLACK LANTERN PROFILES: NEVADA BASE
Hailing from Glasgow, NEVADA BASE are the newest addition to the Black Lantern roster. Celebrated for their live performances, which have seen them play high-profile support slots for the likes of New Build, Metronomy, Silver Columns, Late of the Pier, and Memory Tapes. Combining elements from indie, synth-pop, disco and electro, they are quintessentially a tight, rhythm-driven band with...
8 tags
[BLM082] NEVADA BASE - FORESIGHT
<a href="http://nevadabase.bandcamp.com/album/foresight-single-2" data-mce-href="http://nevadabase.bandcamp.com/album/foresight-single-2">Foresight - Single by Nevada Base</a> "The brilliant Nevada Base blend arpeggios, synth lines, house beats and live instrumentation with harmony vocals,...
5 tags
[BLM081] An Evening With Tuck Pendleton
Black Lantern Presents Welcome into Tuck's head. A 60's tinged instrumental adventure from the man who produced Shouting at the Wind. Beats, basslines and attitude kicking off the next generation of Eaters releases. Add in some cuts from Brain (Penpushers) and bass from Bobby Smith and Quiet Man give this album an added complexity and depth. Start here. /// released 25 April...
7 tags
[BLM080] ZELMERSHEAD - IMPERFECTION
Black Lantern Presents - Zelmershead debut album Imperfection Ukraininan project Zelmershead was formed in winter 2012. Anton Pokrovsky and Lin Helly collaborated on their first EP named "WhiteSideBlack". And now we here at Black Lantern have the pleasure of releaseing their full length project. Reflecting post-dubstep and 90's Trip-Hop wrapped in the shadow of something dark...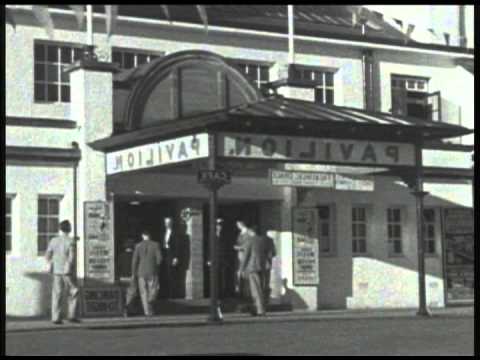 TEXTURE READING AT SYNDICATE, EDINBURGH, 15 APRIL
TEXTURE SAYS: Edinburgh - I will be in you on Monday to read a selection of old and new material at Syndicate #2: Real Time Strategy, alongside Lisa Otty, Jo L Walton and Justin Katko. Syndicate's poetic investigation of the intersection of technology and culture will look at NEWNESS and a constellation of related concepts: the avant-garde, innovation, freshness, early adoption, cutting edge,...
11 tags
MAGIC DADDY - ROCK HYRAX EP
The ROCK HYRAX EP by MAGIC DADDY is now available on a pay-what-you-want basis (no minimum).  <a href="http://magicdaddy.bandcamp.com/album/rock-hyrax-ep" data-mce-href="http://magicdaddy.bandcamp.com/album/rock-hyrax-ep">Rock Hyrax EP by Magic Daddy</a> MAGIC DADDY, aka Glasgow-based musician...
RED DOG MUSIC COMP: VOTE FOR FIONA SOE PAING
Red Dog Music are holding a competition to decide the best song in the 'Electronica' genre from recent Scottish releases. Our very own FIONA SOE PAING is nominated. GO HERE AND VOTE FOR DAYMOON SUN! She's currently in 2nd place so we REALLY need you to vote, and help her win! VOTE NOW!
SYNTH GLASGOW PROFILE NEVADA BASE
The lovely chaps over at Synth Glasgow have done an interview with Nevada Base! Their EP Foresight is out on BLM on 27 April. Here's a stream of the single. Synth: So if we talk about the electronic influence in your music, where would you say it stems from? It seems that you came up around the time that synth-pop was big from an indie perspective, was that just coincidental or did it...
COMING SOON - NEVADA BASE
Just added to the Black Lantern roster, Glasgow's NEVADA BASE are an exciting new band making the same kind of electro, disco and electronica-influenced rock music as MACHINES IN HEAVEN. Their debut single for us is out on 27 April, and you can stream it above, including an exclusive remix by BLM's MAGIC DADDY. Low pounding tribal  drums  and percussion introduce Foresight - the...
17 tags
[BLM079] (a is to b) - mróz
(a is to b) is equal parts Crystal Castles' domineering sonic assault and The Haxan Cloak's crepuscular, gloomy atmospherics. At once lo-fi and viscerally immediate, they exist at in the perceptual bleed between transgressive performance art, punishing electronic noise and somnolent, dark ambient void-space.  **EP AVAILABLE NOW AS A PAY-WHAT-YOU-WANT DOWNLOAD (NO MINIMUM)** ...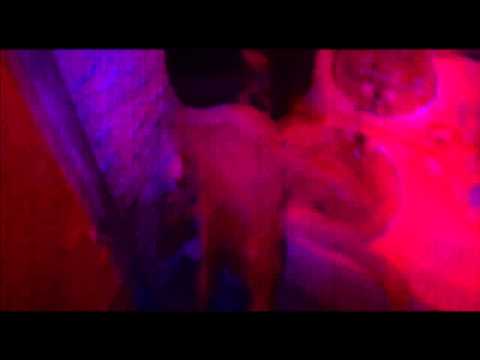 10 tags
BLACK LANTERN PROFILES: SJ MELLIA
Interview by Black Lantern's ALEX BURDEN "I'm the biggest sci-fi and comic book nerd. I'm also the biggest John Carpenter fanboy ever," says SJ Mellia, Black Lantern Music's proponent of chunky, acidic electronics and glitch-hop, steeped in the vibrations of futuristic dystopia. SJ Mellia started making music at 22, self-releasing his first EP in 2000, the dawn of the 21st century,...
10 tags
[BLM078] TACTUS - CHANGE EP
Black Lantern are proud to present an EP of dubstep tracks by Edinburgh-based producer and ABAGA Records founder Tactus, sticking to the heavy bass and 2-step beats laid down by the original innovators of first-wave dubstep. The skanking rhythms of Change are complimented by the luscious vocals of singer Rebecca Mason, swathed in tripped-out reverb and swelling, pulsing filters. Dancing...
[BLM0077] LOST UNFINISHED THROWN AWAY AND...
ASTHMATIC ASTRONAUT B-SIDES LOST UNFINISHED THROWN AWAY AND RECOVERED 2013 BLACKLANTERNMUSIC «< OUT NOW FOR FREE DOWNLOAD »>
NEVADA BASE SINGLE LAUNCH w/MAGGIC DADDY
It's official - on 27 April Nevada Base will be releasing their new single on Black Lantern Music Single Launch @ Broadcast, Glasgow
6 tags
SJ MELLIA - VOL 1 / VOL 2 - 10 Yrs Of Wilderness...
Vol 1 (2001-05) Vol 2 (2006-10) Find out what SJ Mellia was up to before he joined us here at Black Lantern with a huge retrospective collection. Two Volumes compiled for your listening pleasure, collaborative projects and lost gems spanning through Hip Hop and Electronic cuts spanning 10 years. Download includes Vol 1 and Vol 2 as well as text from Sj running through the tracks and giving us an...
THE WORLD DECLARES ITS LOVE FOR MACHINES IN HEAVEN
After successful gigs in Glasgow, both as headliners and supporting the likes of Egyptian Hip Hop, Glasgow epic electronic rockers Machines In Heaven have been getting some blog love. Check out the interview here with the band on Tidal Wave Of Indifference: Describe your sound in ten words or less! Epic, multilayered electronic quasi-spiritual orgasms in your face. Word. Magic Daddy &...
13 tags
[BLM075] ILL PAPA GIRAFFE - ILL PAPA GIRAFFE
Black Lantern Music are proud to present the debut album by Ill Papa Giraffe, a new and unique voice in hip-hop coming straight out of Edinburgh.  Consisting of superproducer Konnsky, producer for a whole host of Edinburgh rappers and DJ Symatic, who provides cuts for Burning Bright, the album also features some epic live guitar laid down by Sandy Galloway.  The group's frontman will...
8 tags
BURNING BRIGHT EP [BLM074]
Black Lantern Music are proud to present the third EP by hip-hop trio Burning Bright, comprised of veteran emcee Tickle, producer Salem Anders, and DJ Symatic. Their debut EP, Cherry Tree, was the fourth release on Black Lantern, and both Tickle and Salem Anders have been part of the BLM fam since the start. On their self-titled third EP, the trio present three tracks. Stardust is an...
13 tags
[BLM073] MACHINES IN HEAVEN - THE 'GLASGOW JIHAD'...
"It's the closing track bordersbreakdown that shows the band at their most ambitious, encompassing everything from skittering RnB rhythms to a widescreen Killers-esque guitar line… it's not hard to see the four-piece following the likes of Chvrches in breaking out of the Glasgow electro-pop scene." - Max Sefton, RaveChild DOWNLOAD THE 'GLASGOW JIHAD'...
FREE SHOW/GLASGOW/@ The 13th Note/JAN 30th
Click on the flyer for full details of this free event in Glasgow
8 tags
[BLM072] KROWNE - UNCLE FREDERICK SOUNDTRACK
UNCLE FREDERICK SOUNDTRACK Krowne brings you a new peace of work in the form of a soundtrack. An original score by himself for the film "Uncle Frederick" Here we see Krowne stepping out from his usual comfort zone of Bass and Techno influenced electronics. Krowne has developed a moment by moment soundscape drawing directly from the feeling and suspense of the dark comedy Uncle...
10 tags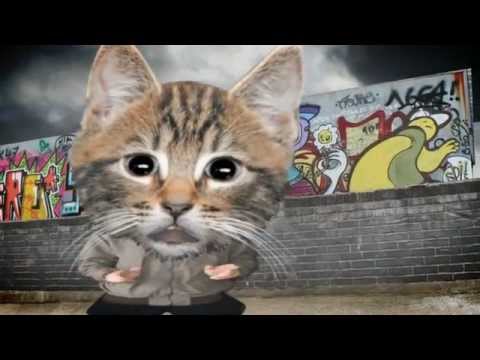 17 tags
BLM:50 RAISE THE BLACK LANTERN
Celebrating 50 releases (and more!) by Black Lantern Music, established in 2009 by a collective of Scottish producers and emcees.  Over the years we have released a massive range of hip-hop, electronic and experimental music, taking in styles as diverse as jazz, techno, crunk, future bass, synth-pop, electro, alt.rap, math-rock, dark synth, chillwave, dubstep, ambient and doomcrunk… and...
6 tags
6 tags
[BLM0071] EATERS - WIVES (REMASTERED)
« Direct Download Link Here » The final re-release from Scottish Underground Hip-Hop heroes the EATERS Remastered for Black Lantern. Described by the Eaters as "A return to the beats, cuts and raps that we first released on Digest" Originally released 5 years after Digest first arrived on the scottish hip-hop scene. "Wives took the foundations of Digest...
4 tags
8 tags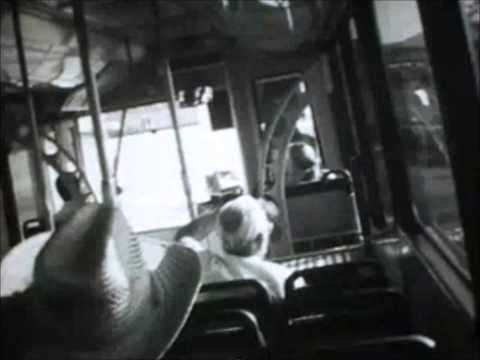 20 tags
[BLM070] YUTANI - ELOHEI
YuTaNi, aka Connor Reid, is a multi-instrumentalist and producer based in Glasgow, Scotland. He began making electronic music at age 16, dabbling in all sorts of genres, experimenting with sounds. The YuTaNi project started a year ago out of a lust to do something different and be able to make his electronic music pliable and unpredictable. Reid records his own vocals, and plays guitar, bass,...
8 tags
[BLM069] GLITCH FIT - SJ MELLIA
« CLICK ON IMAGE FOR DOWNLOAD PAGE » BLM0069 GLITCH FIT EP by SJ MELLIA Second release from Edinburgh based producer SJ Mellia for Black Lantern. Bringing in this new installment, a taste of glitch hop with a leaning to future music with boom-bap drums all meeting on a head on collision in your aural cavities.
13 tags
[BLM068] FIONA SOE PAING - TOWER OF BABEL EP
Three tracks of skeletal, off-world electronica by Fiona Soe Paing. The TOWER OF BABEL EP is accompanied by a limited edition DVD of music videos by New Zealand animation artist Zennor Alexander. Buy the DVD now or download in digital format, on a pay-what-you want basis, by clicking BUY NOW. Soe Paing and Zennor's previous collaborations have been screened on The Arts Channel on...
9 tags
Orbital -'Wonky' (Krowne Remix)
A short while ago Krowne won the Orbital -'Wonky' Beatport remix competition. Krowne's remix is now available on Beatport via /ADA/Warner. You can check it out at this link  - Bump! « Direct Link Here »
11 tags
SOLAREYE - THE PAGEANT
<a href="http://stanleyodd.bandcamp.com/album/the-pageant" data-mce-href="http://stanleyodd.bandcamp.com/album/the-pageant">The Pageant by Solareye</a> A new 5-track solo EP from Solareye, the lyrical brains behind Scottish hip-hop sensations Stanley Odd. Featuring production by Dunt (ABAGA Records) and with cameos by Louie (Hector Bizerk) and...
7 tags
MILD MAYNYRD - /​\​/​\​_​/​\​/​\​_vs_J​/​\​Y
A new soundclash album from Black Lantern's MILD MAYNYRD, who brought you the Western-themed hip-hop adventure HILLS RUN RED, and epic beat excursions THE PARALLEL and DEAD HERRING. Previous soundclash albums by MM have seen him take on Biggie, FELT, and The Flaming Lips - this time he attacks Jay-Z accapellas, repositioning HOVA as an electro warrior. Download and enjoy. <a...
7 tags
Watch
DAYMOON SUN gets a mention from blamblamfever: Fiona Soe Paing - Tower of Babel Scotland based Fiona Soe Paing makes plush downtempo mood musick perfect for scoring your real life big city survival movie. Thee Tower of Babel EP is set for a November 30th release on Black Lantern Records. INF BLAM.
10 tags
10 tags
Watch
Animated video by Zennor Alexander for DAYMOON SUN by FIONA SOE PAING. Her debut EP for Black Lantern, TOWER OF BABEL, is out on 30 Nov.
7 tags
MR MORSE ON DIFFUSER PODCAST NO. 17
'Greenwich' by Mr Morse is featured on this month's DIFFUSER podcast. Download and stream at www.adiffuser.net, and if you haven't done so already, download a copy of the stunning debut album by Mr Morse, COLLAPSE.
10 tags
9 tags
Black Lantern Music: HAPPY HALLOWEEN SPECIAL
[BLM067] CHURCH OF WHEN THE SHIT HITS THE FAN - COWTSHTF 3 Click Image For Download Page From their arcane origins - "Long rumoured to be a dangerous cult operating on the fringes of decent society and dating back to approximately 1666AD," according to their bio - to their breezeblock, doomcrunk beats, Church Of When The Shit Hits The Fan are a rap group like no other on the UK...
8 tags
FIRST PLACE SCIENCE PROJECT & p.WRECKS versus... →
texturemusick: <a href="http://firstplacescienceproject.bandcamp.com/track/dead-men-talk-too-much-ft-texture" data-mce-href="http://firstplacescienceproject.bandcamp.com/track/dead-men-talk-too-much-ft-texture">Dead Men Talk too Much ft. Texture by First Place Science Project</a>